Tiny Tim wishes you a merry Christmas.
Hub of Sparkle's down, infected by a nasty virus. So I'll put up a few event postings here: I'm on a bunch of facebook Korea group mailing lists, and I'd like to share a few of them: Christmas is coming and it's time to look at some of what's going on out and about.
Tuna Attack (
blog here
) is a new underground 'zine. On the 5th (Saturday) there's a debut party. You can go. Entry, 13,000W 9:30 @ Bowie Club, Hongdae. More info
at the blog
.
Map here
.
Seoul Style is also having a debut partay
, including a fashion gala put on by feetmanseoul.
You can win tickets to a
concert
, courtesy of 10 Magazine, by voting for your favorite Korean movie
here
. (
survey here
)
Next, and this is one I encourage all of you to attend:
tomorrow there's a World AIDS Day fundraiser/celebration in Hongdae. The event is called Rubber Seoul
, and for a 10 000 won cover, you can get into a bunch of clubs, and buy t-shirts, and do all kinds of other things that will help people living with HIV/AIDS. The whole shebang starts at 8:30 at Jane's Groove, and from there, have a blast!
If you want to receive updates on stuff like this,
Uber Rad Life...Korea is a Facebook group
you should join: there's tons of stuff there for anyone who's looking to bolster their fun quotient in Korea.
Uber Rad Life wants you to know about Tokyo Underground, too
. If you like DJs, it's for you.
More from my facebook inbox:
Animal Rescue Korea is having a food and accessory drive on December 11th:
more info here
.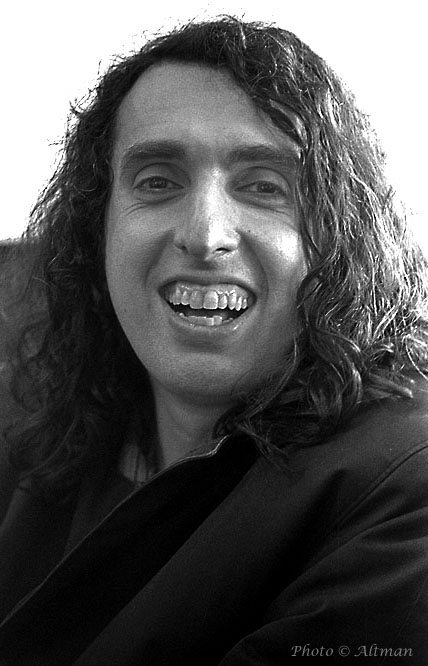 The other, more frightening Tiny Tim ALSO wishes you a merry Christmas.
(
who is the scary Tiny Tim?
)