I liked this post
from PopSeoul about Boa's upcoming dance movie.
The real kicker: according to reports, this movie will not only have dancing, but also a plot, which will differentiate it from all those other dance movies.
The film directed by "Step Up" Duane Adler hopes to spice up things up, compared to "other" dance moves by focusing on both plot and choreography, instead of a plot that doesn't end working.
Fair enough...
a plot would also set it apart from other Korean filmmakers' and Korean stars' forays into Hollywood.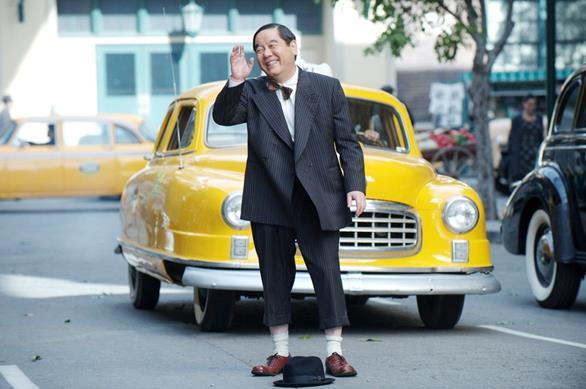 Eventually one of Korea's talented people will turn this trend around... there are tons of Koreans doing well in television (unfortunately, other than Kim Yunjin, I couldn't tell you who those are, because I don't watch much TV)...
Though I think it's awesome that one of the top Korean-American actors is John Cho, because the movie that made his name (Harold and Kumar Go to White Castle) was all about weed, which means that, unlike most cases, where Koreans are happy to claim anyone with a tenuous connection to Korea as their own, there's very little talk of John Cho as one of Hollywood's top (Korean) stars, outside of KO-Am circles. I have
never
heard "Do you know John Cho?" as a conversation opener.
[and as a side note, I love that the one Nobel-Prize-Winning author who wrote about Korea, also has a name that's REALLY hard for Koreans to pronounce. "Teacher? Do you know Fall S. Fuck?" "Huh?" "The Good Earth." "Oh. Do you mean Pearl S. Buck?" "Yes. Fall S. Fuck." that actually happened.]
Also... it's a testament to just how bad a movie
Blood: The Last Vampire
was, that even in Korea, where some people will even defend
The Last Godfather
and
D-Wars
,
Blood: The Last Vampire
came and went without mention, and nobody will defend it, or talk about it at all.
(By the way:
my favorite evisceration of The Last Godfather so far is this one
, which, among other things, gives us a new one to add to
Brian's list of "Korea's X" equivalents
:
Shim Hyung-rae is Korea's
Uwe Boll
)
... and stop the presses:
this old release, from back when The Last Godfather got the greenlight
, says that originally, they were planning on digitally re-animating the late Marlon Brando's Don Corleone, to play the Godfather, before Harvey Keitel signed on. I'm partly relieved they didn't do that... but then, what a lost opportunity to absolutely shatter the scale of unintentional comedy! If they'd tried it, they might have even topped William Shatner's Rocketman on the "So bad it's awesome" scale.