Hello, dear readers.
The question of the day, from my fearless, small-faced friend Cynthia, is this:
Where the hell does one find a really tasty chicken pot pie in Seoul?
(image source)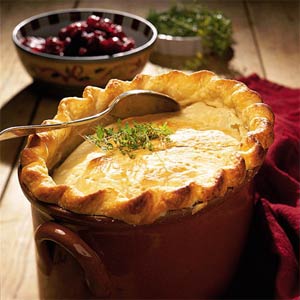 I had a nice meat pie at Tartine in Itaewon, and an OK one at that Aussie bar up the hill between Itaewon and Noksapyeon. Any other suggestions?