OK. still looking for nominations for the
best blogs of 2008
. Seriously. I don't want to be the only one with input here, 'cause, you know, that'd be lame.
Until then: while traveling in China, I didn't shave, because I hate shaving, and my hair's dark enough that I need to shave every morning while I'm working, or I look awful.
This is what it looks like after four weeks without shaving...
After the initial neck-beard trim, which would have sent Girlfriendoseyo running, screaming from my presence, it looked like this.
Now, before I shave it off entirely, I'm offering you, the readers of Roboseyo, some input:
For one day, I will do my remaining facial hair in whatever way my lovely readers choose, on the sidebar poll:
Do you want to see Roboseyo with:
1. Mutton Chops
2. a Pornstar 'stache
3. A goatee
4. Doucheburns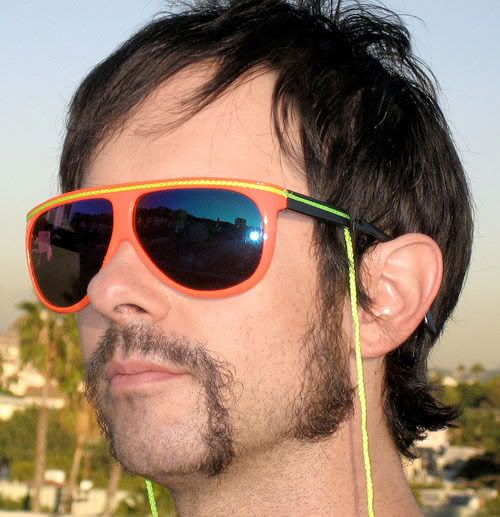 5. Laser Beard
and finally...
For all the songs that get stuck in our heads...
Go to the sidebar. Vote.